April 30, 2019
Wickware Joins Spartan's Sample Squad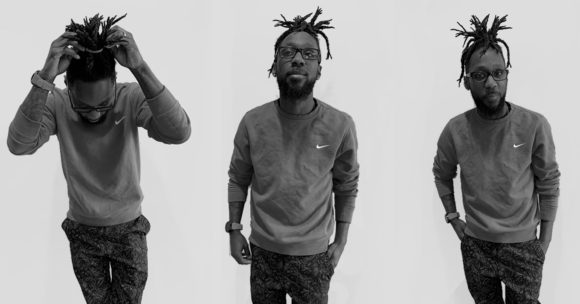 In any given week, Spartan's sample department is charged with pulling, packing, shipping, and tracking around 500 samples.  To lighten the load, the team of three led by Emily Verger, welcomed DeVon Wickware to their team on April 26th. Devon's responsibilities include picking and shipping items, inventory management, order verification, and assisting teammates in various other responsibilities.
Wickware brings experience from many different fields of work including warehouse, military, and law enforcement.  A team player, DeVon enjoys collaborating with others to get the job done as efficiently as possible.  He is excited to see how he can grow with Spartan.
Outside of work, Wickware is shooting to wear a new pair of kicks every single day for an entire year.  Can he do it?  Time will tell.  We'll be watching!  Welcome to the team, DeVon!
ABOUT SPARTAN
Spartan Surfaces is a specialty flooring distribution company headquartered in Bel Air, MD with showrooms in D.C., New York City, and Chicago. Its geography encompasses the East Coast from Florida through New York as well as regions in the Midwest and Southeast. With over 100 employees in 28 states, Spartan continues to expand its footprint. Taking a human-centered approach, Spartan prides itself on great people dedicated to great products, great families, great friendships and great happiness.