November 18, 2022
Top 8 Neutral Design Palette Projects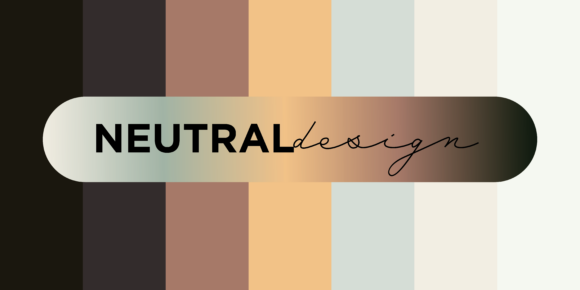 When it comes to neutral design for a project, flooring can provide a natural backdrop for any space. Although it's hard to have favorites, we've selected 8 installations whose paired neutrals make them the star of the show.
Designed to create a happy front-of-house environment, and a calming back-of-house environment, EMMAvet specializes in pet emergencies. Their open concept allows their vets to see more pets quickly. It also ensures that no pet is ever alone during their time spent there. Designed by Bridgeworks Corp, calming blue and gray neutrals were used throughout – utilizing AVA DSGN for its modern wood look and durability.
Six different architects worked to create six individual workspaces for the DesignLab at Crystal City. FOX Architects, OTJ Architects, Perkins + Will, RTKL, SmithGroup JJR, and VOA all partnered with HITT Contractors and GHT Limited to design and create innovative workspaces that work for every type of company in today's world, and tomorrow's.
Nestled in the scenic hills of Lancaster, PA, the Masonic Village at Elizabethtown offers a community for seniors and retirees. From townhomes and apartments to cozy cottages, the Masonic Village provides a lifestyle meant to promote independence and safety. In 2017, RLPS  Architects planned a neutral design, using Trinity Tile Manor Wood to create a traditional flooring look that pulls natural elements from the arched ceiling. Trinity Tile delivers an elegant hardwood look with the ease of maintenance and durability that comes with porcelain tile.
North Fork, otherwise known as the"un-Hamptons", is home to this 1950s beach getaway, the Sound View Greenport. Renovated by Studio Tack in 2017, this 45-room hotel now sports a retro-modern design meant as a nod back to its roots. For each room, Studio Tack chose Capri Collections rubber. The light colors in the rubber allow the room's seaside views to make the space bright and fresh. Post-renovation, Sound View has been a feature in numerous magazines, like Vogue and Architectural Digest.
The 444 North Michigan multi-family project located on Chicago's most iconic street is the perfect use of Audrey Lane's Waterjet Shapes. Audrey Lane's oversized geometric pattern, Bright Side, brings contrasting interest to the floors and inspires creativity throughout the common spaces. The designers at Huntsman Architectural Group chose porcelain colors outside of the standard color palette to make a statement that compliments Chicago's renowned office building.
Nestled in the heart of Tuscaloosa, the Homewood Suites by Hilton offers a stay with high-end amenities. Designed by AK Design Group, this Homewood location offers a warm neutral design throughout the multipurpose spaces as well as in each hotel room. AKDG used Cobalt Katanga in the rooms, Lindura White Oak hardwood in the common spaces, Polyflor Wovon in the fitness center, and ASI wood chizel panels behind the front desk.
Artfully crafted by LUUA Design Studio, 5 N Main encompasses CoffeeBar, and rentable office suites tailored to supporting local businesses. Located in the heart of downtown Bel Air, MD, the building has been designed using classic earth tones that call out to its rich history. Architectural Systems Inc adorns the walls in a copper hue. Cobalt Huschore flooring creates a natural background for this mid-century modern styling.
Located on the Southside of DC, The Bower offers luxury condos ranging from studios to penthouses. Residents are within walking distance of great restaurants and shops, with the entire DC area at their fingertips. The Signature Collection by ETX exemplifies rustic style and luxury throughout each unit. When complimented by Trinity Tile porcelain, The Bower reaches a new height of luxury. Check out more from WDG Architecture / PN Hoffman here.
In conclusion, we can't get enough neutrals. Check out more of our projects below and always check back for new additions!
ABOUT SPARTAN SURFACES
Spartan Surfaces, a subsidiary of Floor & Decor, is a specialty flooring supplier headquartered in Bel Air, MD. Employing over 150 team members, Spartan holds warehousing and offices in Maryland and Minnesota with showrooms in D.C. and Chicago.  Its geography encompasses seventy percent of the United States with continued expansion on the horizon. Taking a human-centered approach, Spartan prides itself on great people dedicated to great products, great families, great friendships, and great happiness. Whatever you're working on, we've got you covered!