January 13, 2020
Taking Texas by the Horns, Spartan Brings Bartlett to the Team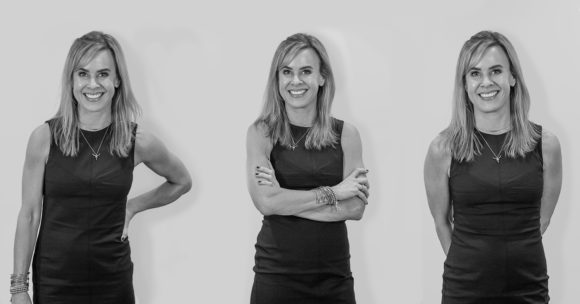 Kicking off the new decade with a WHAMMY of an expansion, Spartan has officially set roots in the Lone Star State.  Joining the team on Monday, January 13th we welcomed long-time flooring vet Amber Bartlett, as the Dallas–Fort Worth Metroplex voice and face of all things Spartan.  Covering Northern Texas, Bartlett will run full steam ahead under the leadership of VP, Mike Blasek, with a comprehensive offering ready to tackle the needs of any commercial project.
Bartlett entered the workforce with a BS in Interior Design and now joins Spartan with over 20 years of industry experience.  She is thrilled to continue calling on long-time customers and friends with a wider range of products to meet more of her clients' needs.
"I'm grateful to have worked in this industry for so long, and (I) have learned a lot from my past employer.  I realized, for me, it was time to make a change and I was looking for a smaller/more personal experience for my next chapter – which, I believe I've found at Spartan." explained Bartlett when asked about her new role.
Spearheading the Northern Texas expansion, VP of Sales, Mike Blasek noted, "Spartan knew 2020 was a year of expansion and taking on the largest metropolitan area in Texas was top on our list.  Partnering with many of our key suppliers and Bartlett, who is immersed in the community, created the perfect pairing to make the expansion a reality."
As a team, we are excited for what's in store for Spartan and our manufacturing partners as we grow our brand and build out our team in the Dallas–Fort Worth Metroplex.  The opportunities are immense, and we can't wait to show DFW how we out service the competition with Bartlett holding the reins.
Please take a moment to view Bartlett's full offering HERE download her contact card with all her new Spartan deets. Welcome to the team, Amber!
ABOUT SPARTAN
Spartan Surfaces is a specialty flooring distribution company headquartered in Bel Air, MD with showrooms in D.C., New York City, and Chicago. Its geography encompasses the East Coast from Florida through New York as well as regions in the Midwest and Southeast. With over 100 employees in 30 states, Spartan continues to expand its footprint. Taking a human-centered approach, Spartan prides itself on great people dedicated to great products, great families, great friendships and great happiness.