October 19, 2022
Spartan welcomes Kayla McCall to the Samples Team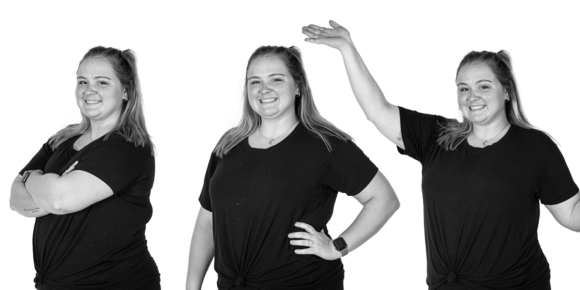 Joining the team effective Monday, September 26th, Kayla McCall comes to HQ as Samples Order Processor. Our first order processor dedicated to only samples, Kayla will help organize and process all sample orders. Spartan's sample team is known to be a well-oiled machine, processing more than 100 sample requests daily.
Coming from medical operations, McCall has six years' experience in medical supply assembly. Her work ethic and attention to detail help her complete any task, but she loves to be challenged and prides herself on being a quick study.
When asked about her new role at Spartan, McCall said "I'm excited to start a brand-new journey, and to be working in a very friendly team environment."
After work, McCall spends evenings and weekends chasing her 2-year-old daughter. "She keeps me on my toes," McCall said.
Please join us in welcoming Kayla McCall to the Spartan family!
ABOUT SPARTAN
Spartan Surfaces, a subsidiary of Floor & Decor, is a specialty flooring supplier headquartered in Bel Air, MD. Employing over 150 team members, Spartan holds warehousing and offices in Maryland and Minnesota with showrooms in D.C. and Chicago.  Its geography encompasses seventy percent of the United States with continued expansion on the horizon. Taking a human-centered approach, Spartan prides itself on great people dedicated to great products, great families, great friendships, and great happiness. Whatever you're working on, we've got you covered!