October 2, 2019
Spartan + ASI Combine Powers for Good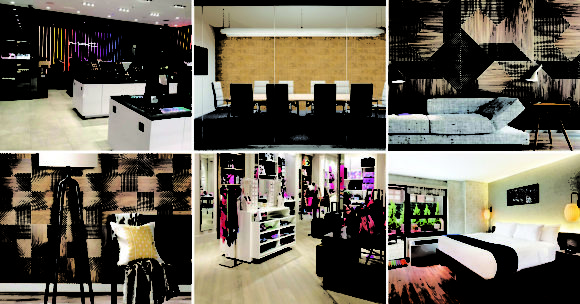 Effective immediately, Spartan has joined forces with Architectural Systems, Inc (ASI), representing all ASI lines throughout Spartan's footprint. ASI is well known in the flooring community, providing a plethora of products and materials to meet the needs of any space. They constantly strive to break barriers, bringing new ideas to the forefront and directly impacting the industry. Spartan is excited to grow with ASI in this alliance. To read more, check out ASI's official press release below.
Update: We're famous! See our name in lights at the sites provided below.
Floor Daily  | Floor Covering Weekly | ASI October 2019
ASI | ARCHITECTURAL SYSTEMS, INC. AND SPARTAN SURFACES FORM ALLIANCE
Combining Strengths to Create Blueprint for Future Expansion and Growth
ASI | Architectural Systems, Inc. (Est. 1990) a global provider of branded Wall Surfaces and Flooring products specified across all market segments in the commercial and contract arena is excited to announce the appointment of Spartan Surfaces as an exclusive distributor for their East Coast and Midwest 30 state territory.
We are pleased to enhance ASI's unparalleled offering of interior finishes through Spartan Surfaces knowledgeable and formidable sales force. This strategic alliance is a true industry disruptor, enabling the A&D Community to have access to on point surfacing materials with all the benefits of having local representation in their region!Nancy Jackson  Chief Creative Officer, ASI | Architectural Systems, Inc.
"We were drawn to Architectural Systems for their innovative products," states Kevin Jablon, CEO, Spartan Surfaces. "ASI has been a driving force in market place trends. We could not be more excited to partner with them and represent ASI throughout our footprint."
ASI's Chief Executive Officer, Ron Jackson reaffirms the synergistic alliance between ASI and Spartan Surfaces. "They are a best in class company and our shared commitment and passion for delivering excellence in a 360 degree branded experience at every touch point through design development to installation will be a win – win for all."
Beyond developing proprietary products and curating ASI collections for Spartan Surfaces extensive sales team, ASI is collaborating and educating them on our vast network of capabilities that allow for creating customized materials to meet the design intent, budget and project criteria to achieve a successful outcome.
ABOUT ASI
ASI | Architectural Systems, Inc. is a leading global resource for innovative, distinctive and sustainable interior finishes. Foremost architects and designers, along with a broad base of decision makers across all market segments, collaborate with ASI for their material expertise, project management from start to finish, material take-offs/on-site support, commitment to service, product solutions, custom capabilities, and a robust range of finishes for wall surfaces, flooring and more…
ASI curates dimensional wall panels, high-performing hardwoods, luxury vinyl and porcelain plus natural stone and decorative surfacing materials to provide the right aesthetics for your design vision and budget with the added ease of finding it all in one place!
ABOUT SPARTAN
Spartan Surfaces is a specialty flooring distribution company headquartered in Bel Air, MD with showrooms in D.C., New York City, and Chicago. Its geography encompasses the East Coast from Florida through New York as well as regions in the Midwest and Southeast. With over 100 employees in 30 states, Spartan continues to expand its footprint. Taking a human-centered approach, Spartan prides itself on great people dedicated to great products, great families, great friendships and great happiness.