December 16, 2019
Rosaschi Finds a Permanent Home in Spartan Distribution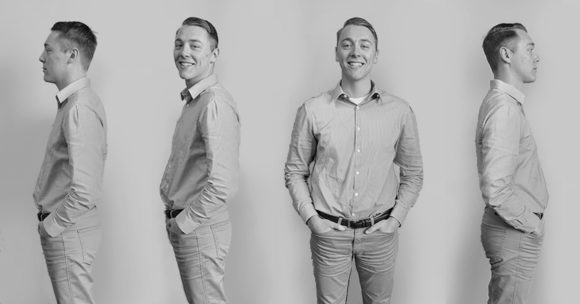 After two internships at our Bel Air HQ, Jake Rosaschi has accepted a full-time position as Distribution Quotes Specialist, effective Monday, December 16th.
After graduating with a Business degree from Towson University, Rosaschi spent the summer and fall getting to know the ins and outs of customer service and distribution. His daily duties will include all things quotes for every distribution product.
Long term, Rosaschi hopes to get into sales, and stay with Spartan. "I wanted to pick a growing company with a great culture," said Rosaschi. "Everyone here works very hard, while also taking the time to help others at the drop of a hat…I felt [Spartan] would be a good fit."
Please join us in welcoming Jake to the Spartan family!
ABOUT SPARTAN
Spartan Surfaces is a specialty flooring distribution company headquartered in Bel Air, MD with showrooms in D.C., New York City, and Chicago. Its geography encompasses the East Coast from Florida through New York as well as regions in the Midwest and Southeast. With over 100 employees in 28 states, Spartan continues to expand its footprint. Taking a human-centered approach, Spartan prides itself on great people dedicated to great products, great families, great friendships and great happiness.