April 13, 2022
Project Spotlight: Helping Up Mission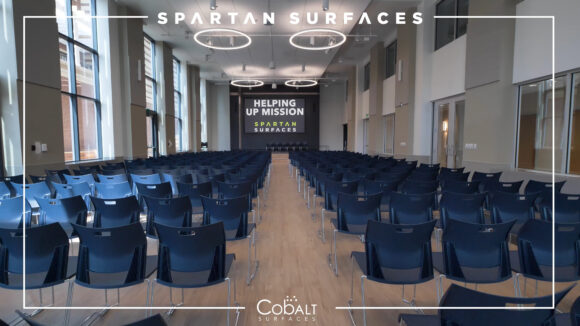 Founded in 1885, Helping Up Mission has dedicated countless hours to giving aid to those facing addiction and homelessness. They provide on average 500 sheltered stays per night, 1,200 meals per day, and nearly 7,000 counseling sessions and over 150,000 items of clothing annually. For the first time in its history, Helping Up Mission, with the help of Colimore Architects, was able to open a facility designed specifically for the needs of women and children.
Opening with 40 women and anticipation of growing to hundreds of women and children over the next year, the facility will be a multi-functional care center, with housing, child play areas, workforce development, healthcare facilities, and space for rest and relaxation.
Completed in January 2022, Colimore selected Cobalt Katanga, Capri Rubber, and Teknoflor to cover more than 50,000 square feet throughout the facility. Get more project details here.