July 10, 2019
Minnesota Seeks Business Development Representative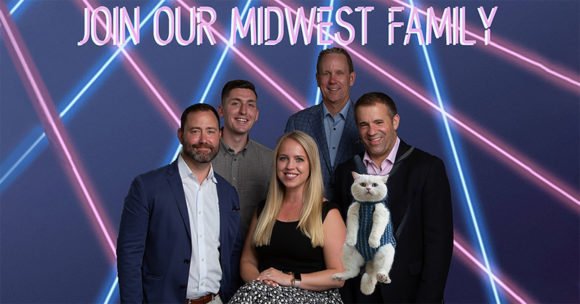 Ready to make waves in Minnesota, Spartan is looking to hire a Business Development Representative to be based in the Minneapolis metro area. This position requires a go-getter, self-starter, hard hustler. With the support of Regional VP and Spartan's top-notch customer service team, the BD rep will be responsible for bringing Spartan's (awesome!) commercial flooring product offering to Minneapolis and beyond.
A brief synopsis of responsibilities is highlighted below. To apply, please email resume and brief introduction to JoinUs@spartansurfaces.com.
The Low Down:
As a Business Development Representative, your primary objective is to build lasting relationships with new and existing commercial clients in order to assist, educate and sell all types of commercial flooring materials through your positive approach, diligence, persistence, thoroughness, and accuracy. Spartan's key clients include architecture and design firms, as well as flooring contractors who service the multifamily, healthcare, government, and education markets. We are looking for a fast paced, energetic, competitive minded professional to grow our business in the Minnesota market.
The Day to Day:
Identify and target prospective clients through strategic research, planning and execution
Build and manage relationships with potential customers and clients
Help support A&D firms in their search for the perfect flooring product
Communicate with prospective clients using creative outreach methods via email, phone and client visits
Efficient territory management, leading to client relationships and loyalty for achievement of sales goals
Meet and exceed sales goals
Manage post-sales meeting follow up
The Skills and Qualifications:
Minimum 3 years commercial sales experience with an emphasis on Product Specification at the A&D level // Flooring experience a PLUS
Proven track record in sales, networking and community engagement
Solid knowledge of all commercial flooring products
Effective communication skills — both verbal and written
Team player — willing to ask questions and share knowledge
Consistently completes tasks in a timely manner
Proficient computer skills — Outlook, Excel, and industry specific software(s)
Goal oriented individual who monitors personal performance
Able to pass company background check
ABOUT SPARTAN
Spartan provides a wonderful work environment filled with a great group of individuals.  Corporate culture is team oriented and laid back, but fast paced with a high demand for positive attitude and work efficiency.  Our core value is We Over Me, and we live this every day. Spartan is looking for long term team players to grow with the company.  This position includes a competitive salary, full benefits and 401K.
Spartan Surfaces is a specialty flooring distribution company headquartered in Bel Air, MD with showrooms in D.C., New York City, and Chicago. Its geography encompasses the East Coast from Florida through New York as well as regions in the Midwest and Southeast. With over 100 employees in 30 states, Spartan continues to expand its footprint. Taking a human-centered approach, Spartan prides itself on great people dedicated to great products, great families, great friendships and great happiness.