March 21, 2023
Midwest Saturation Continues with Brandon Hagen and Andie Crane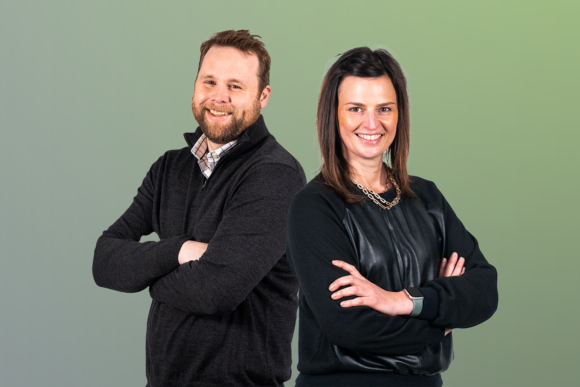 Adding experienced talent in the states of Minnesota, Iowa, and Nebraska, Spartan welcomes Andi Crane (IA, NE) and Brandon Hagen (MN) effective March 6, 2023. Spartan Saturates Midwest with Crane and Hagen.
Diversity of talent as we saturate existing markets is a top priority. "Andie brings a strong knowledge of the tile market which we anticipate being our fastest growing product segment moving forward.  Her long-standing reputation and relationships in Iowa and Nebraska will allow her to continue to service valued clients with a comprehensive assortment of products," notes Director of Business Development, Colin O'Donnell.
"Hagen carries a strong background in floor prep and distribution-focused products – cultivating this business is a key objective as we build out our MN facility and logistical offering in the Midwest," O'Donnell said.
The addition of Crane and Hagen allows us to better service these states with the goal of increasing market share. Spartan Saturates Midwest with Crane and Hagen.
Explore Andie and Brandon's product offering below.  Their contact cards with all their current information can be downloaded Andie Crane + Brandon Hagen.
Brandon's Minnesota Product Page  
ABOUT SPARTAN
Spartan Surfaces, a subsidiary of Floor & Decor, is a specialty flooring supplier headquartered in Bel Air, MD. Employing over 150 team members, Spartan holds warehousing and offices in Maryland and Minnesota with showrooms in D.C. and Chicago.  Its geography encompasses seventy percent of the United States, with continued expansion on the horizon. Taking a human-centered approach, Spartan prides itself on great people dedicated to great products, great families, great friendships, and great happiness. Whatever you're working on, we've got you covered!