February 7, 2019
Making Summer Camp Dreams Come True with HFH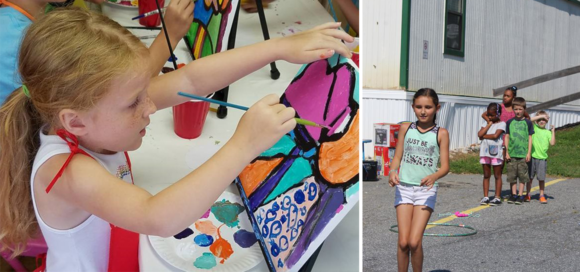 For the second year in a row, Spartan jumped on board with Floor Covering News' Fantasy Football for a Cause.  Coming in fourth place, a total of $3,750 has been donated to Harford Family House's Summer Camp.  The annual camp makes summer fun and education possible for families experiencing homelessness and financial hardship.  From supplies and field trips to paying camp directors, Spartan is thrilled to be a part of bringing joy to children in need throughout Harford County.
A four-week long camp for children ages 6-13, HFH's Summer Camp was created not only to allow kids to learn and have fun over summer break, but also to give parents piece of mind that their kids have a safe learning environment during the summer. While there, the kids are able to do crafts, learn cooking, play sports, do STEM projects, go horseback riding, practice yoga, and more.
For the parents, this provides them the time to continue working on finding their independence.  Without having to worry about how they will afford child care while trying to get back on their feet, they have time to apply for jobs, learn new skills and connect with other Harford County resources – all with the long-term goal of providing for their family.
We are so proud to be able to give back through Fantasy Football for a Cause for the second time in a row. We hope to carry the tradition next season!
ABOUT SPARTAN
Spartan Surfaces is a specialty flooring distribution company headquartered in Bel Air, MD with showrooms in D.C., New York City, and Chicago. Its geography encompasses the East Coast from Florida through New York as well as regions in the Midwest and Southeast. With over 100 employees in 27 states, Spartan continues to expand its footprint. Taking a human-centered approach, Spartan prides itself on great people dedicated to great products, great families, great friendships and great happiness.