September 13, 2022
Known for Knowledge and Relationships, Spartan Recruits Sherridan Rowe in Houston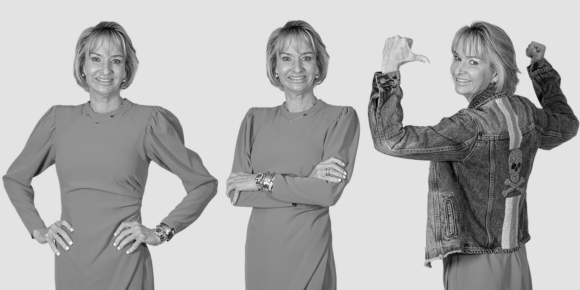 Bringing an unmatched reputation for knowledge and service in the Houston market, Sherridan Rowe joined Spartan's Texas team effective August 31st, 2022.  With over 20 years specializing in commercial resilient flooring, Rowe is set to nurture valued partnerships while initiating new customer relationships with healthcare end-users, the architectural and design community, and with contractors, driving specifications.
"I'm thrilled to join the team at Spartan Surfaces. With such a wide range of products, Spartan makes it easy to focus on the specific needs of each client and find solutions for each flooring project," notes Rowe. "I find that each day brings new obstacles; this part of my job is the most exciting and inspiring. These obstacles drive my desire to succeed in life and my career."
Recognized internationally as the home of one of the best medical communities in the world, Houston is an important component to Spartan's growth in the state of Texas.
"Sherridan had been on our radar for quite some time.  Her reputation, connections, and experience are unmatched.  She is known for her strong relationships in the healthcare and education arenas, while providing exceptional customer service," states VP of Sales, Michael Blasek of Rowe joining the team. "After a long pursuit we're thrilled to announce Sherridan will be representing Spartan in Houston."
Please join us in welcoming Sherridan to the Spartan family.
DOWNLOAD SHERRIDAN'S CONTACT CARD
EXPLORE OUR SOUTHERN TEXAS PRODUCT ASSORTMENT
SEE IT IN THE NEWS
Floor Trends: Sherridan Rowe Joins Spartan Surfaces Team
Floor Covering Weekly: Spartan recruits Sherridan Rowe in Houston
ABOUT SPARTAN
Spartan Surfaces, a subsidiary of Floor & Decor, is a specialty flooring distribution company headquartered in Bel Air, MD with showrooms in D.C. and Chicago. Employing over 100 team members, its geography encompasses three-fifths of the United States with continued expansion on the horizon. Taking a human-centered approach, Spartan prides itself on great people dedicated to great products, great families, great friendships, and great happiness.