January 12, 2021
Introducing Spartan's Mobile Showroom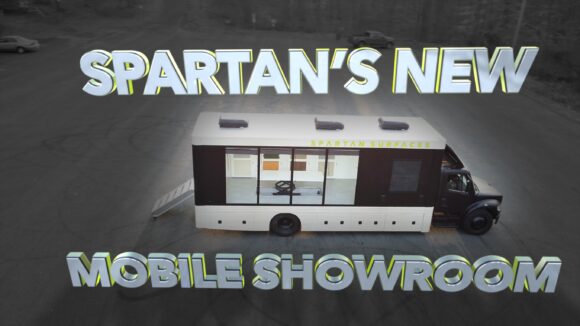 As we navigated through the close of 2020, we knew we wanted the theme for 2021 to be The Customer Experience 💚. We are nothing without our customers. We want to give you an experience that will knock your socks off.
Incoming, the launch of Spartan's Mobile Showroom as an extension of our promise to provide you what you want when you need it. These wheels are hitting the streets from day ☀️to night🌙 throughout our footprint. Wherever you are, we can't wait to floor you ✨.
For scheduling and general inquiries, mobileshowroom@spartansurfaces.com.