March 12, 2021
Hurley-ing into Customer Service Brock Joins Quoting Team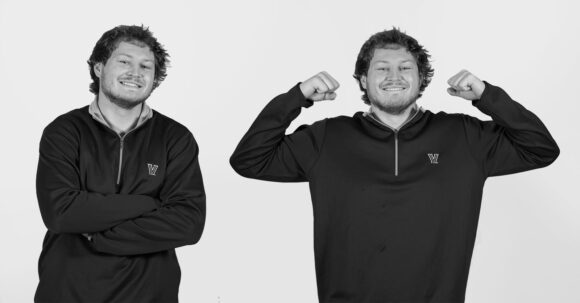 Spartan's Quoting Team is growing with the addition of Brock Hurley, effective March 8, 2021.  Lead by Ryan Paige, the Quoting group is responsible for building fair and accurate quotes on all inbound customer material requests.  Brock will be learning the ins and outs of quoting alongside veterans Mike Lavrich, Trevor Campbell, Hope McGreevy and Bill Fehrmann.
Hurley's wide range of past experiences taught him the value of teamwork, "success doesn't come from individual performance but comes from a collective team effort." This team player attitude and propensity to learn on the fly were stand out features of Brock throughout his interview process.
When asked about joining the Spartan team, Hurley stated "I am most excited for meeting my new family and building lifelong relationships with my co-workers. Having moral support throughout the team definitely goes a long way for company and personal success!"
Out of office, Brock is an avid sports card collector.  He is intrigued by the long-game strategy of amassing cards and tracking how their value fluctuates.  We look forward to seeing his "investor" interests grow over the years to come.
Please join us in welcoming Brock to the Spartan team!
ABOUT SPARTAN
Spartan Surfaces is a specialty flooring distribution company headquartered in Bel Air, MD with showrooms in D.C. and Chicago. Its geography encompasses the East Coast from Florida through New York as well as regions in the Midwest, Southeast and Texas. With over 100 employees in 30 states, Spartan continues to expand its footprint. Taking a human-centered approach, Spartan prides itself on great people dedicated to great products, great families, great friendships and great happiness.