December 27, 2019
From Furniture to Flooring, Cullum Steps Into Spartan's HQ Warehouse Team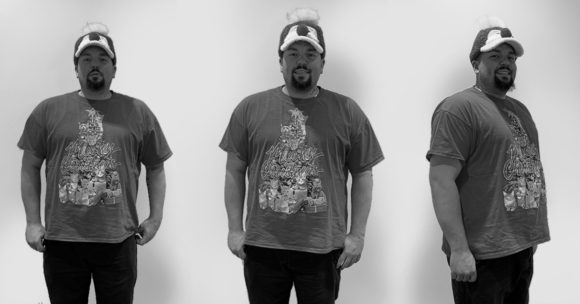 Spartan's newest picker and packer, Joe Cullum joins the HQ warehouse team as Warehouse Associate, effective December 18th, 2019. Working under Rob Becoat, Cullum will arrange inventory, pick and pack products, and load and unload trucks and vans. His work will be imperative to our distribution.
A 12-year vet in warehouse and delivery, Cullum prides himself on being a versatile team player. He's always up for a new challenge and strives to be a quick learner. Having spent years working in the furniture business, Joe learned the ins and outs from warehouse to on-site installations. He hopes to bring his knowledge into the flooring world.
In his free time, you'll catch Cullum and his wife playing with their two young sons. We're excited for the fun energy Joe will bring to the office.
Please join us in welcoming Cullum in his new role!
ABOUT SPARTAN
Spartan Surfaces is a specialty flooring distribution company headquartered in Bel Air, MD with showrooms in D.C., New York City, and Chicago. Its geography encompasses the East Coast from Florida through New York as well as regions in the Midwest and Southeast. With over 100 employees in 30 states, Spartan continues to expand its footprint. Taking a human-centered approach, Spartan prides itself on great people dedicated to great products, great families, great friendships and great happiness.