April 27, 2021
Flooring Answers | Flooring Options for Senior Living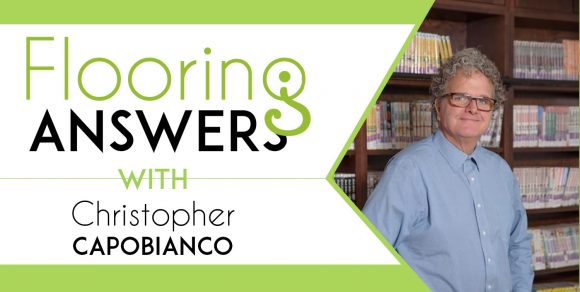 Welcome to our first ever guest author series with
New York Metro
Rep,
Christopher Capobianco
. Before his nine year stint with Spartan, Capobianco owned a consulting business, Flooring Answers, that focused on the technical side of the industry. We're bringing the series to you, to share some of his hard earned knowledge in an easy to digest format that you can reference when questions arise. If you have any questions or suggestions on a topic for us to cover, shoot us an email at
social@spartansurfaces.com
. Enjoy!
With many of us getting older, it's no secret that a growth industry is surrounding the aging population. Flooring Options for Senior Living is no exception. Independent Living facilities are more or less an apartment complex or condominium geared towards seniors. Assisted Living and Memory Care facilities provide a higher level of care and Skilled Nursing facilities are the highest level of care outside of a hospital.
Like many healthcare settings, resilient flooring is reached for first, but there are many types of flooring used in senior living facilities. We still see a lot of carpet being used in independent living apartments, and in public areas in assisted living. The warm aesthetic, underfoot comfort, and acoustic benefits are still in demand. Carpet tile is the most common and has the benefit of being easier to install than broadloom with regard to staging the job – spaces don't have to be completely emptied of furniture. It's also easy to replace a few tiles if they get damaged or worn. "Solution Dyed" products have color throughout the fibers so it withstands staining, soiling, and fading.
Decorative large format tile is widely used for high profile spaces like lobbies but there are other tile options with specific performance characteristics. Unglazed quarry tile is naturally stain and slip resistant, so it's a common choice in commercial kitchens. Small mosaic tile is used in bathrooms or pool areas for its slip resistant characteristics. However, there also are a number of slip resistant options in resilient flooring that you might not be aware of. Sheet Safety floors have been in use for several decades and the designs have come a long way, so there are some great looking options for designers to explore. These waterproof products have an aggregate like quartz or carborundum built into the surfaces to provide extra friction. The material is installed with welded seams and can be coved up the wall for a watertight floor. These can be installed in less time than tile floors and have a much lower profile than tile.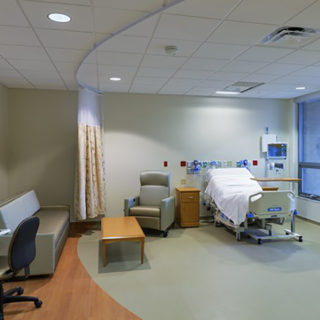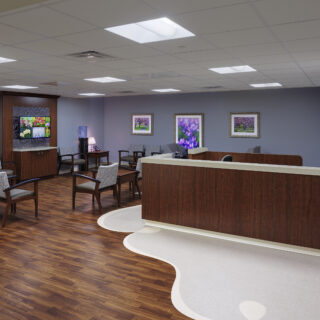 Resilient flooring is by far the most widely used flooring options for senior living and for good reason. The durability and ease of maintenance is better today than it has ever been, but advancements in manufacturing have also improved the aesthetics. Luxury Vinyl Tile and Plank (LVT, LVP) are used most often for their natural wood looks, but they also have stone, concrete and many other visuals. The actual name for this material is Printed Film Vinyl Tile per ASTM F 1700, Standard Specification for Solid Vinyl Floor Tile. LVT is just a marketing term, so be aware of the differences between materials in this very broad category.  ASTM F1700 has specific requirements for products rated for commercial use, and not all "LVT" meets their standard.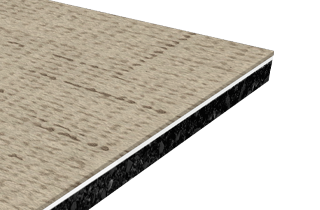 Among the carpet and LVT options, advances in flooring have given way to a variety of sheet flooring options that offer seamless floor in a wide variety of visuals. This option is especially helpful in skilled nursing facilities or other areas where the floors are frequently cleaned and disinfected.  Another option is sheet vinyl with an attached composition rubber backing, combining the design, durability, and ease of maintenance of vinyl tile, with the acoustics and fall safety of carpet.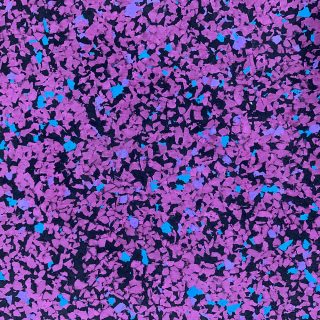 Rubber flooring has also grown in popularity as the technology and aesthetics have improved. Rubber products have more colors, easier maintenance, and better stain resistance than ever before.  Some products are even guaranteed colorfast so they can be used in sunny areas where most rubber would change color. For areas like physical therapy, thicker rubber flooring is a great option, and your design opportunities aren't limited to "black with specks of gray".
At one time, I was a certified inspector and went to look at a lot of flooring failures. In many cases, the product that was specified was not appropriate.  One of the things I enjoy about being part of Spartan is that we have a wide variety of flooring options for senior living, so we can help with flooring decisions without steering anyone in the wrong direction for the sake of a sale. I'd rather send someone to my competitor if that's the right product for the job!
Explore all our Flooring Answer Articles
Explore all our Flooring Answer Videos
ABOUT CHRISTOPHER
Christopher Capobianco covers the NY Metro and Connecticut area for Spartan.  He's a fourth-generation floor coverer whose family has been in the business since the 1930s. For 36 of the last 43 years, he's had roles in retail, distributor, and manufacturer sales.  The other seven years were spent in floor covering training and technical support.  He also has been a part time columnist for various flooring magazines since 1988 and is a long-time member of the ASTM Committee on resilient flooring. You can reach him here.