June 9, 2022
Flooring Answers: Cork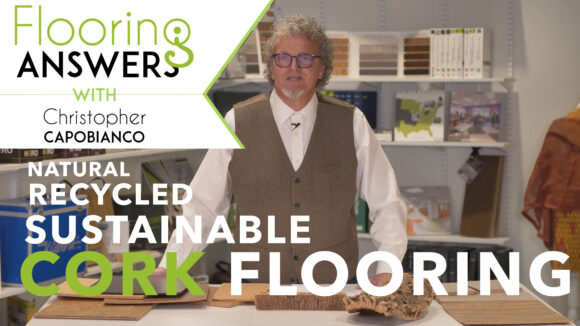 Cork flooring, a pre-consumer recycled material, is an extraordinarily sustainable resource. A unique feature of cork is its near-zero waste production process, as they utilize every part of the bark. Resilient flooring earns its categorization due to bearing characteristics of wood flooring. In this article, we will delve into the multifaceted world of cork. We explore its various applications and address some of the most compelling questions you might have.
Spartan Surfaces Christopher Capobianco, aptly named the Cork Dork of New York is our resident expert in the field. Here is a video that details the information available below.
A Look into the Different Types of Cork Flooring
Cork offers many flooring options, each with its own features. Whether you're looking for a traditional or modern look, cork has something for you! It's not just about style, this type of flooring is also comfortable, durable, and good for the environment. From classic glued tiles to modern click tiles, there's a type of cork flooring to fit any need.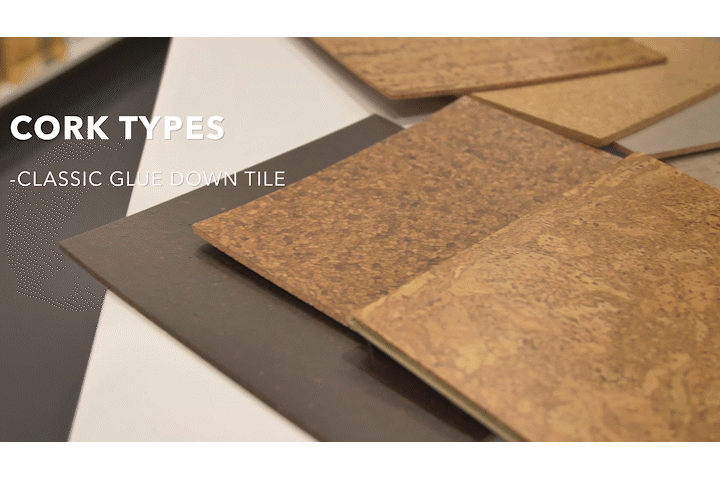 Classic Glue Down Tile
The Classic Glue Down Tile has been a mainstay in the world of flooring since the early 1900s. This traditional variant has gained renown for its distinct texture and warmth. As a result, it provides a timeless elegance that has adorned both floors and walls for over a century. To install the tiles, craftsmen meticulously craft them and adhere them to the surface, resulting in a more labor-intensive process compared to modern alternatives. The result is a highly durable and robust flooring solution that withstands the test of time.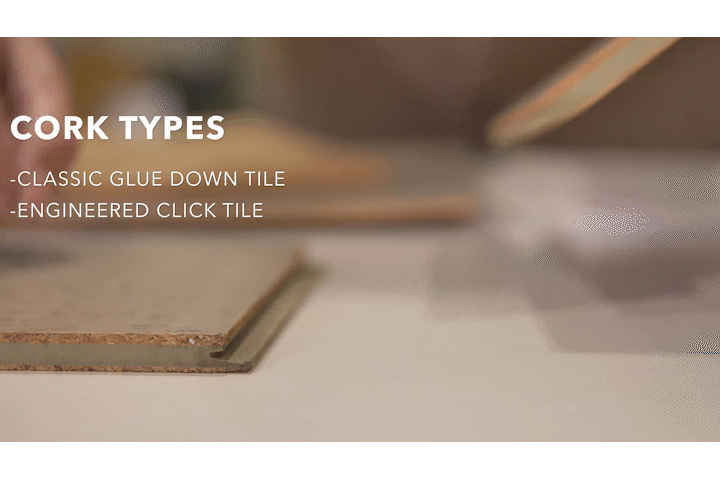 Engineered Click Tile
Developed with ease of installation in mind, engineered cork revolutionizes flooring with its innovative design. This type of flooring features interlocking panels that click into place effortlessly, eliminating the need for laborious fastening to the floor. This characteristic makes engineered click tile a popular choice for DIY enthusiasts and for those seeking a quick, low hassle installation process.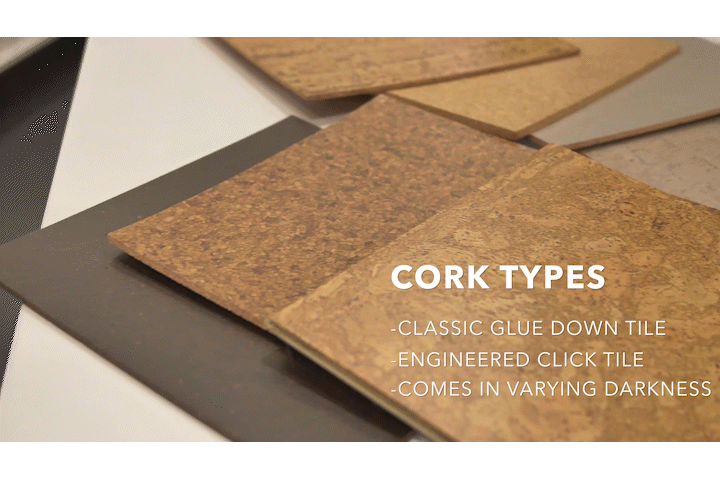 Colored Cork Flooring
The baking process during manufacturing can yield cork granules of light to medium dark colors, all achieved without the use of dyes or chemicals. Unfinished cork is also available, which allows for on-site staining and sealing. As cork's popularity increases, many manufacturers are beginning to produce factory-colored cork flooring. This versatile material offers two production options: as a homogeneous product, where the color permeates the entire material, or as cork veneers, which designers often use to create unique surface visuals.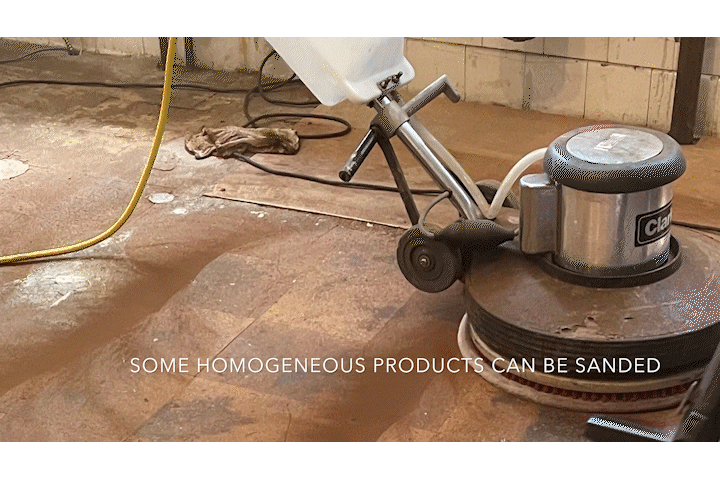 How Durable is Cork?
A common query is about the durability of cork. This largely depends on the area of use and the specific product. In worst-case scenarios, traditional cork tile, featuring a pattern and color that extend throughout, can undergo sanding and refinishing, showcasing its durability. However, maintaining this material correctly is vital.
In the case of Heterogeneous cork, the color does not extend all the way through, meaning sanding and refinishing is not an option. Maintenance of this flooring type involves regular cleaning and the periodic application of another polyurethane coat, a process known as screening and recoat. If done properly, this process helps to avoid the need for sanding and refinishing.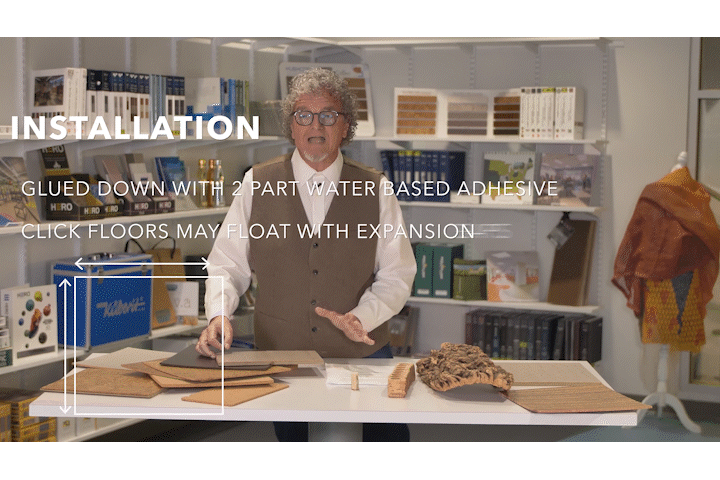 Installation Process of Cork
Cork tile is installed using a water-based contact adhesive, applied with a paint roller on the back of the tile. Once dried, it is adhered to the floor and left to dry again, forming an instant bond.
Cork floating floors, on the other hand, don't require adhesive as the clip joint holds everything together. The cork, not being glued down, has the ability to expand and contract, much like a floating wood floor. Considering the behavior of cork, which is sensitive to temperature and humidity, it is important to take these factors into account before, during, and after installation.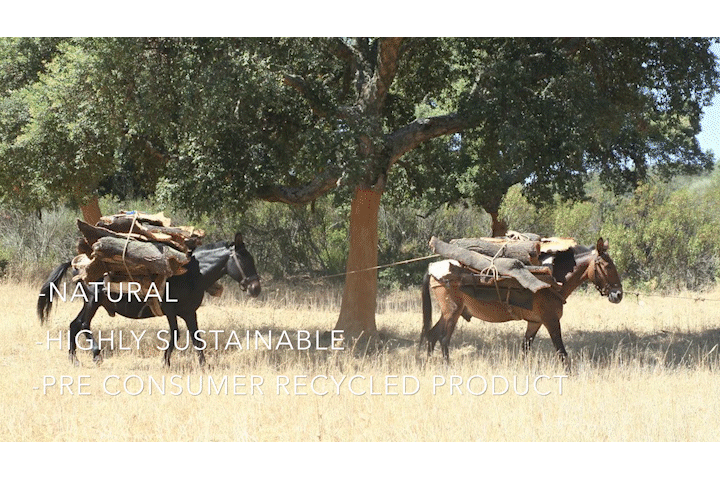 Fact or Myth: Is There a Cork Shortage?
A common misconception is the potential shortage of cork, largely due to the increasing use of screw caps and plastic bottle closures instead of traditional cork for wine bottles. However, according to How Stuff Works, there is enough cork to seal all the wine bottles produced globally for the next 100 years. Cork forests are amongst the most biodiverse areas on the planet and, with sustainability at the forefront, new plantings occur regularly.
Undoubtedly, cork has many advantages, with its high sustainability being a prominent feature. For additional inquiries about cork flooring and how it could suit your specific needs, feel free to contact us and a representative will be more than happy to walk you through it.
About Christopher Capobianco
With decades in the industry and a mass of knowledge and experience, Christopher Capobianco began Flooring Answers with Spartan in 2021. After a year of "how-to's,""top 5's," and "best ways to," we are excited to unveil Flooring Answers Video edition!
Aptly named the Cork Dork of New York, Christopher is well known for his cork obsession and could talk about it for hours. Luckily, we got him to narrow it down to 6 minutes. Watch on to learn all about cork – where it's from, how cork floor is made, and the many uses.
More of a reader than a watcher? Every Flooring Answers topic will have an article and corresponding video. Read all about Falling for Cork here.
Check out all of our Flooring Answers topics with more on the horizon.  However you like to get educated, we have you covered!
Explore all our Flooring Answer Articles