January 20, 2020
Expanding Team Carolina, LaPlante Moves South for Sales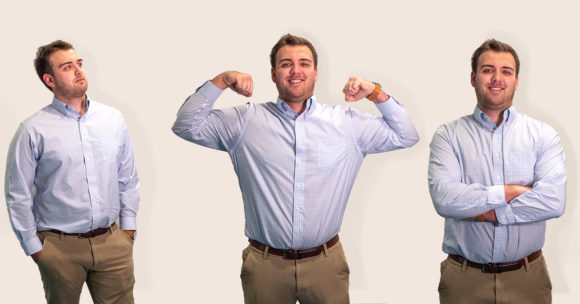 After two years in Spartan's HQ, Connor LaPlante joins the Carolina business development team in Charlotte, effective Monday, January 20th, 2020. Working under VP of Sales Joe Blodgett, and alongside Carolina reps Shawn Campbell and Jake Clary, Connor will use his HQ skills as he learns the ropes in outside sales.
Connor began his Spartan career with an internship in Marketing. After graduation from Salisbury University in 2019, he transitioned to customer service and data entry. His time in Spartan's HQ provides him an insider's edge and strong product knowledge, things Connor believes will help him provide top-notch service to all his new clients in the Carolinas.
"I am eager to get down there and get to work, and I look forward to experiencing a new place and meeting new people," Connor said.
Though he'll be in Panther territory, Connor has expressed that his heart will always belong to the Ravens. Please join us in congratulating Connor on his new role, and a take a moment to download his contact card!
ABOUT SPARTAN
Spartan Surfaces is a specialty flooring distribution company headquartered in Bel Air, MD with showrooms in D.C., New York City, and Chicago. Its geography encompasses the East Coast from Florida through New York as well as regions in the Midwest and Southeast. With over 100 employees in 30 states, Spartan continues to expand its footprint. Taking a human-centered approach, Spartan prides itself on great people dedicated to great products, great families, great friendships and great happiness.