July 7, 2021
Eager to Learn and Grow, Jessica Danko joins Spartan Distribution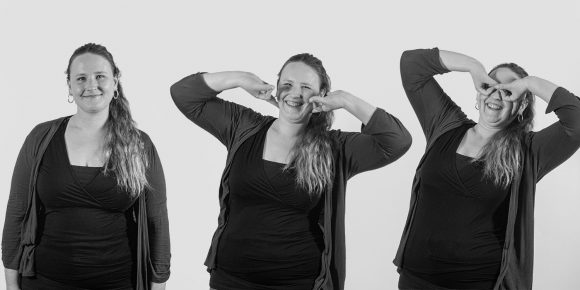 Aiding Spartan's growing Distribution team, Jessica Danko joins our HQ as Distribution Customer Service Support, effective June 28th, 2021. Working under Distribution Team Leads Mike Thomas and LeeAnn Hoerr and alongside the Distribution Team (Adam, Erika, and Corey), Danko will learn her role from Chelsea Hash.
Hash, a five-year Spartan veteran, welcomed her daughter in 2020. After more than a year of balancing work and being a mom, Hash has decided to transition to being a stay-at-home mom full time. While we'll miss her, we're so excited for her as she starts this new chapter in her life. Chelsea will stay on to ensure a smooth transition and help support Jessica as she learns her new role.
Coming to Spartan with a background in environmental science, Danko is an expert problem solver and loves to stay organized. She considers herself a"people person" and loves any job that allows her to help or support customers. When asked how she feels about her new role, Danko said
I'm so excited to join Spartan…the culture and environment looks like nothing I've ever seen elsewhere. I'm ready to ditch the corporate robot mindset and become Spartan through and through!"
Out of the office, Danko loves baking. She'll take any time she can to cook, but her favorite is cake baking and decorating. Look out for her if they ever make a US version of Great British Baking Show.
Please join us in welcoming Jessica Danko to the Spartan family!
ABOUT SPARTAN
Spartan Surfaces is a specialty flooring distribution company headquartered in Bel Air, MD with showrooms in D.C. and Chicago. Employing over 100 team members, its geography encompasses three-fifths of the United States with continued expansion on the horizon. Taking a human-centered approach, Spartan prides itself on great people dedicated to great products, great families, great friendships and great happiness.