August 26, 2021
Doubling up Order Processing, Spartan welcomes Craft and Renzi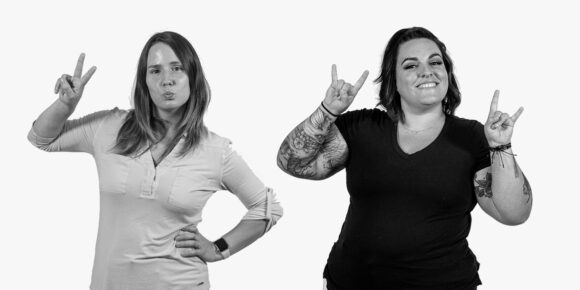 Effective Monday, August 23rd, Jamie Craft and Katie Renzi join the Spartan family in Customer Service. Rounding out the Order Processing team, Craft and Renzi will learn the ropes from Team Lead Michelle Maggio, working alongside teammates Joanna, Callie, Matt, Erik, Shawna, Patrick, and Keisha. Both will work directly with clients, serving as liaison between the customer and vendors.
Craft comes to Spartan with several years' customer service experience. She loves being the reason clients have a great experience. She values teamwork and employee support, and sees teamwork as one of her best attributes. When asked, Craft mentioned being most excited about taking on a new challenge.
Renzi is a swiss army knife of career experience. From working with children to working in admin, and even to cosmetology, the one thing her past positions have in common is working with people. Never one to shy from a challenge herself, Renzi is excited for this new chapter and can't wait to work for a company that helps you grow.
I'm excited to be a part of a team and a company that seems to really care about their people. It's been a while since I've had that,– said Renzi
Off the clock, Craft spends all her time loving her 9-month-old daughter, Violet. Renzi thrives in the fall, but loves Halloween all year.
Please join us in welcoming Jamie and Katie to the team!
ABOUT SPARTAN
Spartan Surfaces is a specialty flooring distribution company headquartered in Bel Air, MD with showrooms in D.C. and Chicago. Employing over 100 team members, its geography encompasses three-fifths of the United States with continued expansion on the horizon. Taking a human-centered approach, Spartan prides itself on great people dedicated to great products, great families, great friendships and great happiness.