May 10, 2022
Curating Versatility, Mike Grigaitis Becomes Distribution Manager Midwest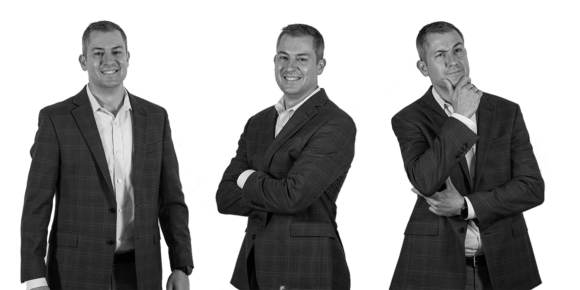 Joining Spartan with a lifetime of building contractor relationships, Mike Grigaitis is named Distribution Manager | Midwest.  His father, a flooring contractor, brought him into the business at a young age.  Grigaitis spent his high school and college years in the industry learning the ins and outs of flooring installation.  Following college graduation, Mike accepted a full-time job in the contracting world where he has spent 15 years out servicing his customers.
Grigaitis' experience brings a versatility that will drive his continued success in the Midwest market.  "From mixing a bag of patch to curating an impactful presentation, Mike carries himself with an approachable professionalism that gives clients confidence in his ability to execute and get the job done," said VP of Sales, Michael Blasek.
Grigaitis' new role will be centered around strengthening the contractor relationship, while building a team to compliment the specification business.
"The opportunity to build on the existing contractor relationships Spartan has established in the Midwest while being the driving force for growth and change was an opportunity I could not pass up," Grigaitis noted. "The goal is to approach the contractor community in a way that has not been done before.  Being a conduit between specification and installation will create an unrivaled level of confidence in the market."
Please join us in welcoming Mike to the Spartan team and take a moment to explore his product offering and download his contact card.
ABOUT SPARTAN
Spartan Surfaces, a subsidiary of Floor & Decor, is a specialty flooring distribution company headquartered in Bel Air, MD with showrooms in D.C. and Chicago. Employing over 100 team members, its geography encompasses three-fifths of the United States with continued expansion on the horizon. Taking a human-centered approach, Spartan prides itself on great people dedicated to great products, great families, great friendships, and great happiness.