June 3, 2019
Connor LaPlants Himself Full Time at Spartan's HQ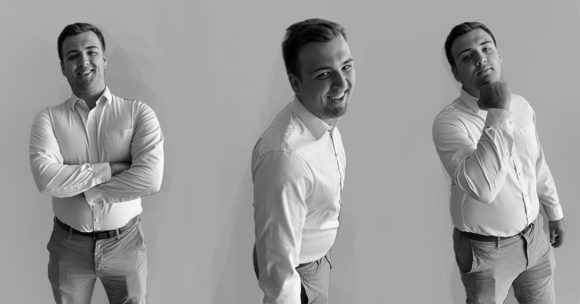 Once a Spartan, always a Spartan! Effective June 3, 2019 we welcome back Connor LaPlante as Inside Sales Specialist.  Connor will be reporting to Rick Rollins and working alongside Alex Bowman.  His duties include follow ups, quotes, and sample requests to ensure customers are met with the absolute highest level of service!
For LaPlante, last summer was spent at Spartan's HQ, where he worked with our marketing team writing articles for the website, aiding with social media, and event planning.  During this time, Connor was also able shadow sales reps which sparked his interest in sales. He came back again this past winter and interned under Ken Mann in data entry and order processing, as well as gaining some experience with the CRM.
Connor's hard work and eagerness to learn is what sets him apart from others.  He trusts that his previous internships have prepared him well and have acclimated him to "life at Spartan" and the great culture that exists. He can't wait to officially become a member of the team and contribute even more!
In his spare time sports are pretty much his life.  Whether its rooting on the O's, Ravens or Caps or playing sports himself – they are always a huge part of his day to day. He also enjoys going to different breweries and trying new beers.
Please join us in welcoming Connor LaPlante back to the Spartan Family!
ABOUT SPARTAN
Spartan Surfaces is a specialty flooring distribution company headquartered in Bel Air, MD with showrooms in D.C., New York City, and Chicago. Its geography encompasses the East Coast from Florida through New York as well as regions in the Midwest and Southeast. With over 100 employees in 28 states, Spartan continues to expand its footprint. Taking a human-centered approach, Spartan prides itself on great people dedicated to great products, great families, great friendships and great happiness.