November 2, 2022
Bringing Along Experience, Nelson Martinez Joins Customer Service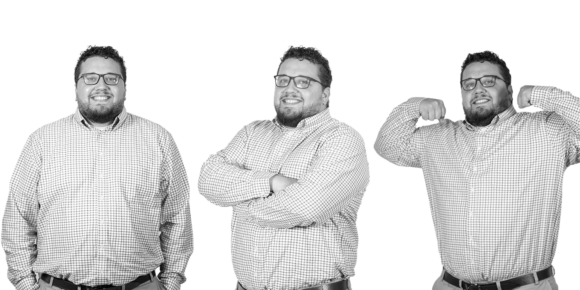 Effective Monday, October 24th, Nelson Martinez joined Spartan's Customer Service team. Adding to our team of Product Specialists, Nelson will manage product-specific orders, acting as the liaison between the client and supplier. His day-to-day will include checking stock, answering customer questions, and making sure each order runs as smoothly as possible.
Coming to Spartan after nine years in the flooring industry, Nelson brings excellent customer service and management experience. He prides himself on team building and adaptability and enjoys becoming friends with his coworkers. He's no stranger to change and loves his ability to learn new things and gain more experience in the industry.
When asked about his new role, Nelson said "I'm most excited for the atmosphere at Spartan. After my first interview, I knew this is where I wanted to be. Everyone seems so close and although I'm sure there will be stressful days, it truly seems fun. I cannot put into words how excited I am for this opportunity."
Working remotely from Pennsylvania, Martinez is a die-hard Steelers fan and enjoys every game, no matter the number of Pickett interceptions. (We're trying not to hold it against him 😆.) When he's not at work or watching the game, he's chasing after his two daughters and counting down the days until he and his wife can welcome their baby boy – which should be any day now!
Please join us in welcoming Nelson to the family.
ABOUT SPARTAN SURFACES
Spartan Surfaces, a subsidiary of Floor & Decor, is a specialty flooring supplier headquartered in Bel Air, MD. Employing over 150 team members, Spartan holds warehousing and offices in Maryland and Minnesota with showrooms in D.C. and Chicago.  Its geography encompasses seventy percent of the United States with continued expansion on the horizon. Taking a human-centered approach, Spartan prides itself on great people dedicated to great products, great families, great friendships, and great happiness. Whatever you're working on, we've got you covered!