February 8, 2021
Bring on the Orders with Colburn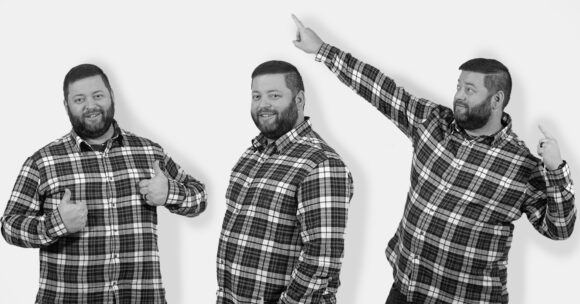 On February 1st, we welcomed our sixth Orders Team member, Matt Colburn.   As a new member of the Customer Service Team, Colburn is staffed as an Order Processor and will be learning the ropes from team lead Michelle Maggio and teammates, Joanna Ingrao, Shawna Grace, Patrick Madsen, and Callie Bedsaul.
Matt's 15+ years of customer service and sales experience shined throughout the interview process.  His positive attitude, ability to multi-task and manage his time effectively is going to play a huge role in ensuring orders are processed quickly and efficiently.
"I'm excited to join a team where everyone is excited to come to work every day, encourages each other to succeed and always works together as a true team," said Colburn when asked about his new position.
A Maryland sports SUPERFAN, Matt named his son after retired Orioles player, Brooks Robinson and touts a Maryland themed tattoo on his arm. He loves a good game of movie trivia and spends his free time watching reruns of The Office with his dog, Stanley Hudson.
Please join us in welcoming Matt to the Spartan family!
ABOUT SPARTAN
Spartan Surfaces is a specialty flooring distribution company headquartered in Bel Air, MD with showrooms in D.C. and Chicago. Its geography encompasses the East Coast from Florida through New York as well as regions in the Midwest, Southeast and Texas. With over 100 employees in 30 states, Spartan continues to expand its footprint. Taking a human-centered approach, Spartan prides itself on great people dedicated to great products, great families, great friendships and great happiness.