March 24, 2022
Bolstering Creativity, Katie Nuce Joins Spartan Marketing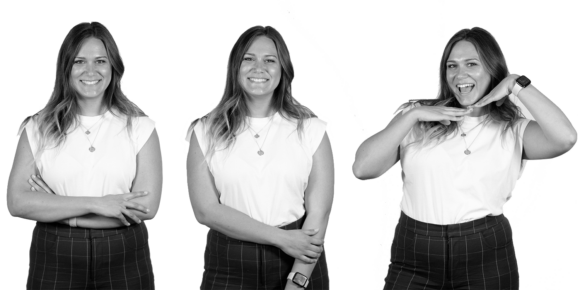 Effective Monday, March 14th, 2022, Spartan welcomes Katie Nuce to the Marketing team. Working alongside the team of three – Meredith, Lexi, and Chris – Katie brings a passion for design that will provide a fresh new perspective to enhance Spartan's existing branding.
With a degree in Graphic Design from Salisbury University and three years' experience in the field, Katie comes with extensive knowledge in brand identity and a strong desire to work in a team atmosphere. Nuce has a love for portraying the feeling behind every brand through logos and web design, providing clients a better understanding of the company. At Spartan, Nuce will use her experience to further develop Spartan's branding as our business expands into new markets.
When asked about her new position, Nuce said "I'm looking forward to growing alongside an incredibly intelligent and talented group. Spartan's vision and people have always impressed me, and I've always admired their brand and marketing."
We're so excited for Katie to join the team, and we can't wait to see the ideas she brings to the table. Please join us in welcoming Katie to the Spartan family! 
ABOUT SPARTAN
Spartan Surfaces is a specialty flooring distribution company headquartered in Bel Air, MD with showrooms in D.C. and Chicago. Employing over 100 team members, its geography encompasses three-fifths of the United States with continued expansion on the horizon. Taking a human-centered approach, Spartan prides itself on great people dedicated to great products, great families, great friendships, and great happiness.