January 28, 2019
Amig Takes Charge of Spartan's HR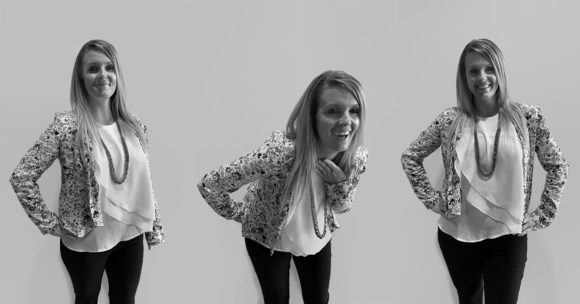 Over the past 12 years, Spartan's HR has fallen in different hands.  With a team extending past 105 and still growing, we knew it was time to bring in an expert.  Someone experienced and dedicated to fostering a healthy, safe, and productive work environment for our employees and their families.  Joining us on Monday, January 28th as Human Resource Manager, we are thrilled to welcome Gabrielle Amig.
With over ten years of experience, Amig will bring new life and cohesiveness to our internal recruitment, training, and continuing education.  Her passion for people truly excites us for all the value she will bring to everyone on our team.  When asked what skills set her apart for success in her new role, Amig replied:
"I am extremely personable, engaging, energetic, caring, ethical and team member focused. My leadership style is based on Servant Leadership where I work hard to support my team by removing obstacles that may hinder their performance. Continuous learning and a high level of communication is important to today's employee – this will be one area that I will focus on to help the team understand the company vision and future focus."
Please join us in welcoming Gabrielle to our team!
ABOUT SPARTAN
Spartan Surfaces is a specialty flooring distribution company headquartered in Bel Air, MD with showrooms in D.C., New York City, and Chicago. Its geography encompasses the East Coast from Florida through New York as well as regions in the Midwest and Southeast. With over 100 employees in 27 states, Spartan continues to expand its footprint. Taking a human-centered approach, Spartan prides itself on great people dedicated to great products, great families, great friendships and great happiness.