August 3, 2022
Bringing product knowledge, Adrianna Jones joins Spartan Customer Service.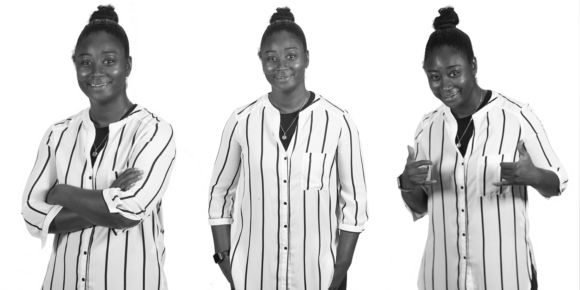 Joining Spartan effective July 25th, Adrianna Jones adds to Spartan's talented Product Specialist team. With Mike Thomas at the helm, Adrianna will learn the ropes from teammates Erika, Ken, Mike, and Shawna. As a product specialist, Adrianna will be the liason for specific products, tasked with spearheading the orders of those products alongside the Orders team from quote to delivery.
Coming to the team with nearly 10 years of customer service experience in the tile and stone industry, Jones is no newbie to the flooring world. She knows porcelain and ceramic like the back of her hand – she's detail-oriented and loves problem solving. Jones is excited to bring her knowledge to vendor relations.
When asked about her new position, Jones expressed excitement in joining a team with great enthusiasm. Off the clock, she loves to express her creative side. She enjoys putting time into anything that allows her to put her graphic design degree to good use.
Please join us in welcoming Adrianna Jones to the team!
ABOUT SPARTAN
Spartan Surfaces is a specialty flooring distribution company headquartered in Bel Air, MD with showrooms in D.C. and Chicago. Employing over 100 team members, its geography encompasses three-fifths of the United States with continued expansion on the horizon. Taking a human-centered approach, Spartan prides itself on great people dedicated to great products, great families, great friendships, and great happiness.