June 2, 2021
Adding to the team, Corey Sargent joins Spartan Distribution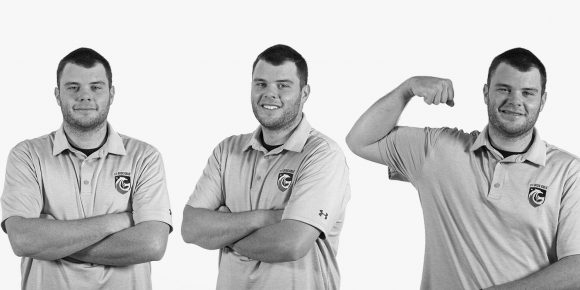 Joining the team effective May 17th, 2021, Corey Sargent makes Spartan Distribution CS a team of six. Coming onto Customer Service, Corey will learn the ropes from Managers Mike Thomas and LeeAnn Hoerr and alongside Adam, Chelsea, and Erika, to serve our Distribution clients. Their daily responsibilities include fulfilling orders, solving problems, and working with the warehouse and logistics teams to make distribution orders come to fruition on time and in budget.
Bringing along his background in customer service, Corey is confident he's seen it all and handled it with a smile. He thrives under pressure and loves to learn new things. He's excited to work on a team and his can-do high energy attitude keeps him ready for anything.
When asked about his new role, Sargent said he's most excited to work on a team, and work for someone like Spartan Founder + CEO, Kevin Jablon. "I'm excited to improve on my customer service skills and learn new skills. I'm also excited to get to know all my new team members and build new relationships," Sargent said.
Outside HQ, Sargent is an avid Disc Golf player. You can catch Corey playing on his Disc Golf league every weekend with Spartan VP Ben Garback on their disc golf team JarnDG.
Please join us in welcoming Corey Sargent to the Spartan team!
ABOUT SPARTAN
Spartan Surfaces is a specialty flooring distribution company headquartered in Bel Air, MD with showrooms in D.C. and Chicago. Its geography encompasses the East Coast from Florida through New York as well as regions in the Midwest, Southeast and Texas. With over 100 employees in 30 states, Spartan continues to expand its footprint. Taking a human-centered approach, Spartan prides itself on great people dedicated to great products, great families, great friendships and great happiness.