September 3, 2019
Adding to the Tally, Raley Joins Spartan's Fleet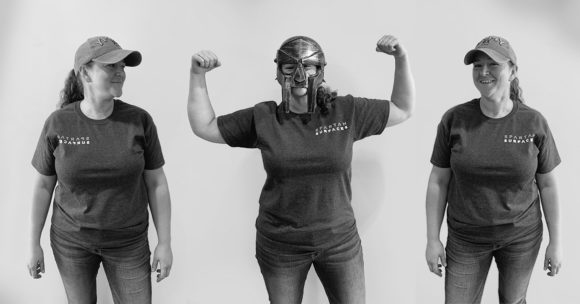 As Spartan's distribution business continues to grow, it was time to add more #girlpower to the flow.  Enter Jen Raley, who joined Chris Svrjeck's team on September 3rd.  Raley is tasked with delivering the goods across a 100-mile radius from Spartan HQ.
Proudly farm raised, Jen learned to drive large machines and vehicles at a young age.  She also worked as a bus driver for 9 years.  As an active member of the Quartermaster Corps for the US Army National Guard, logistics is in Raley's soul.  She has mastered nearly every piece of transit machinery, from planes to trucks to tractors and everywhere in between.
Off the road, Jen enjoys seeing new sights; having visited 7 countries and 48 of our 50 beautiful states. She loves the outdoors and takes any available chance to camp, fish, hunt, and snowboard. More than her love for nature, Jen's love for Halloween conquers all. Her homemade costumes are award winning and dare we say better than the video game costumes they mimic. When it comes to All Hallows Eve, this lady plays no games.
We are excited to welcome Jen to the Spartan family.  We would also like to thank her for her service to our country!
ABOUT SPARTAN
Spartan Surfaces is a specialty flooring distribution company headquartered in Bel Air, MD with showrooms in D.C., New York City, and Chicago. Its geography encompasses the East Coast from Florida through New York as well as regions in the Midwest and Southeast. With over 100 employees in 30 states, Spartan continues to expand its footprint. Taking a human-centered approach, Spartan prides itself on great people dedicated to great products, great families, great friendships and great happiness.