April 6, 2022
Adding to Samples, Spartan hires Joey Burton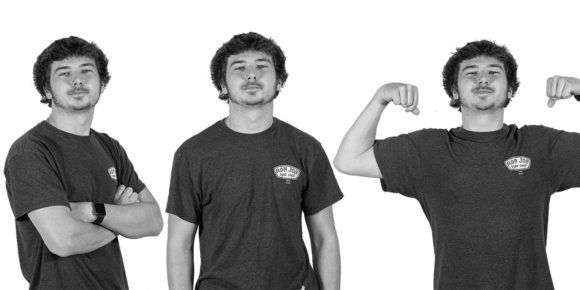 Effective March 14th, Joey Burton joins Spartan's HQ as a Sample Shipping Specialist. Learning the ropes from Samples Manager, Emily Verger, and teammates Scott and Natasha, Joey will make sure samples are received by customers in a timely and efficient manner.
Coming in with warehouse experience, Joey is no newbie to getting shipments in and out and keeping things organized. He strives to help Spartan make a great first impression with every delivered sample.
When asked how he feels about his new role, Joey said "Something I'm really excited about is the new people I get to work with. When I first looked on the website, it talks about how work should be fun, and how Spartan loves a good personality."
After work, Joey loves to stay active. From games outside with friends, to hitting the gym, you can always bet that Joey is on the move.
Please join us in welcoming Joey Burton to the Spartan family!
ABOUT SPARTAN
Spartan Surfaces is a specialty flooring distribution company headquartered in Bel Air, MD with showrooms in D.C. and Chicago. Employing over 100 team members, its geography encompasses three-fifths of the United States with continued expansion on the horizon. Taking a human-centered approach, Spartan prides itself on great people dedicated to great products, great families, great friendships, and great happiness.