July 19, 2022
Adding to Orders, Dave Kirbach Joins Spartan Surfaces.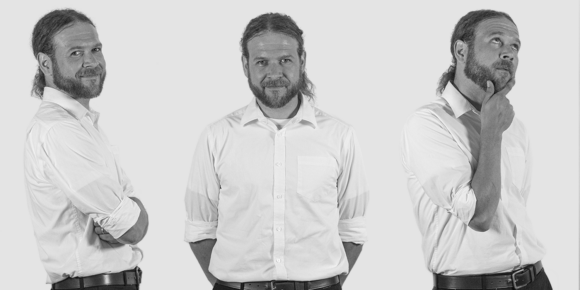 Effective Monday, July 18th, Spartan brings on Dave Kirbach as Customer Service Northeast Team Lead. One of the first Spartan customer service employees to work fully remote, Dave is located in the Chicago area. Learning the ropes from Spartan's extensive Orders team, spearheaded by Michelle Maggio, Kirbach will ensure all orders are placed correctly and follow them from start to finish.
With seven years' experience in the customer service industry, Kirbach has developed excellent organizational skills and extensive knowledge of the flooring industry. He enjoys keeping every experience positive, no matter the task at hand and strives to provide a high level of genuine care for each customer.
When asked about his new role, Kirbach said "I'm excited to join an organization that is committed to excellence and growth, that values people, and is dedicated to being an industry leader."
Out of office, Dave is always on the move. From kayaking to cycling, to playing in his rock & roll band, Dave keeps his life fun and busy.
Please join us in welcoming Dave to the Spartan team!
ABOUT SPARTAN
Spartan Surfaces is a specialty flooring distribution company headquartered in Bel Air, MD with showrooms in D.C. and Chicago. Employing over 100 team members, its geography encompasses three-fifths of the United States with continued expansion on the horizon. Taking a human-centered approach, Spartan prides itself on great people dedicated to great products, great families, great friendships, and great happiness.